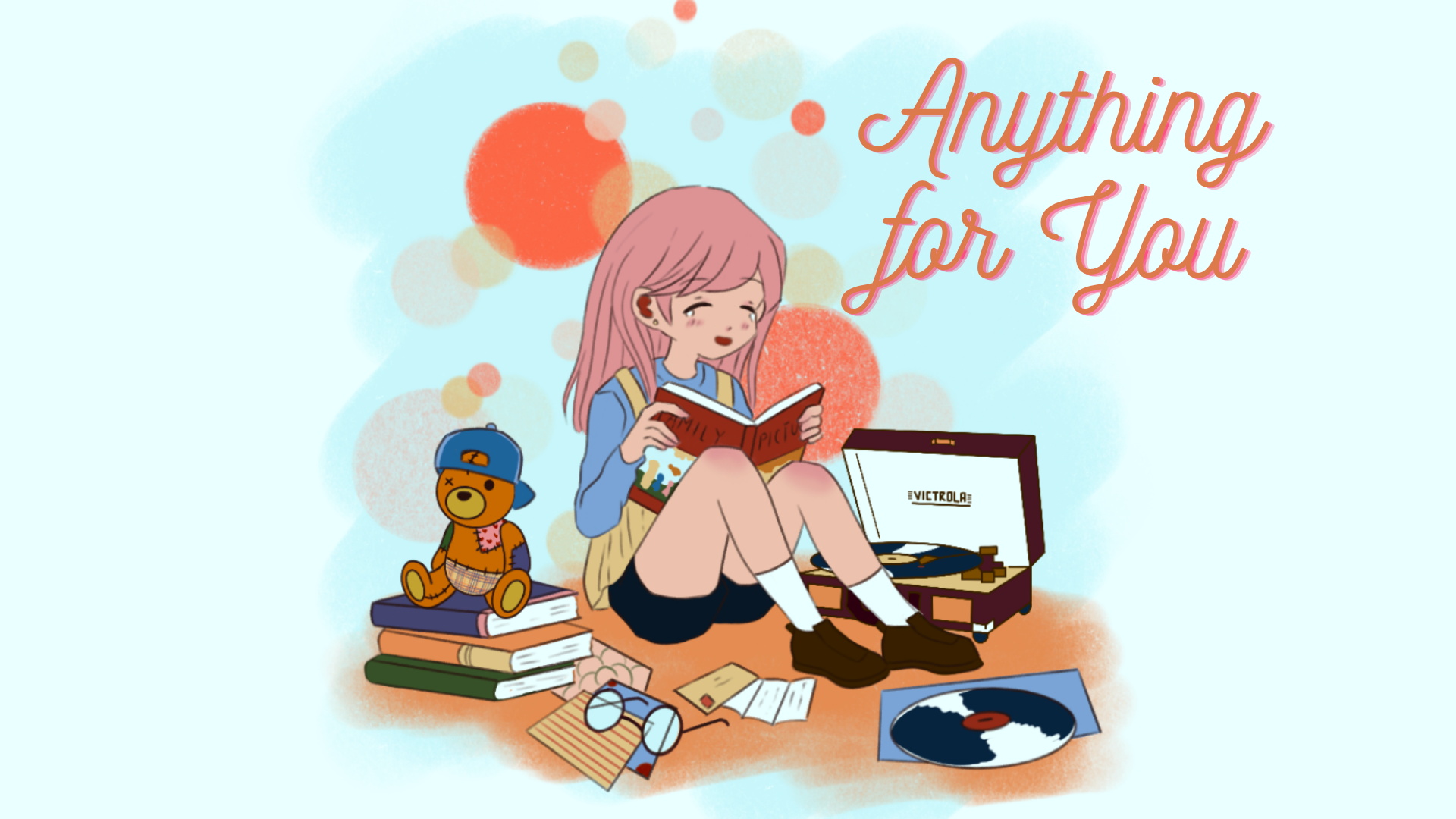 Anything For You
You visit your hometown after a year in college. Faced with the aftermath of your grandfather's death, you are tasked with cleaning out your attic, filled with his belongings. Explore the artifacts in the room, learn why your relationship with your grandfather is so strained, and experience poignant flashbacks of when he was alive.

The next day you enter the attic, and all of the progress cleaning you made is reverted. Who is undoing your work? And why does your grandpa's record player keep looping the same song?
Investigate this seemingly normal attic and relive your most cherished and painful memories with your grandpa. Read old letters, pick up objects, and uncover what he has left behind.
Genre: Point & click + Visual novel. Original art, music, and writing.
Please click to advance. To pause, hit "P." To complete the game, you must discover five flashback scenes.
Note: Certain items will trigger flashbacks. You can click on those items a second time for some flavor text.
Sound effects: https://imgur.com/a/yU9O3J6 For inquiries, email emilypitcher8@gmail.com or dm @VolcanoGirlGames on Instagram. A few members of this team are also working on The Space in Between, an emotional dating sim about Asian American identity, mental health, and stargazing. Inspired by Gone Home & Super Secret.
For the deaf and hard of hearing community, there is a final monologue that has voice acting but no readable dialogue. To access that, go here once the picture is completed https://imgur.com/SqmDuPk (Spoilers).
Ludum Dare 47 link: https://ldjam.com/events/ludum-dare/47/anything-for-you

| | |
| --- | --- |
| Status | Released |
| Platforms | Windows, macOS, HTML5 |
| Rating | |
| Authors | Emily Pitcher, dp145, nareh, yuanshen, Ray Hsiao, Jerry Xu, altairs, Templarine, OversizedWeasel, jeffrey-ma, JulyL |
| Genre | Visual Novel, Interactive Fiction |
| Made with | Unity |
| Tags | 2D, Atmospheric, Coming Of Age, Exploration, Female Protagonist, Ludum Dare 47, Singleplayer, Story Rich |
| Links | Ludum Dare |
Comments
Log in with itch.io to leave a comment.
Cute and sweet... the grandpa was mean though
You didn't put a link to your ludum dare page! Was going to rate. I liked your game.